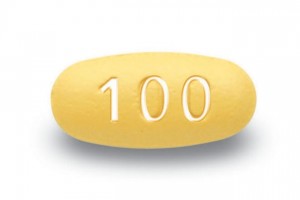 So, yeah, this is NWTF number 100. I look back on the year and a half of my life that is documented in these posts and think: "Boy, I sure like to ramble."
It's true. I'll be the last person to deny it.
What putting this blog together has proven to me is that it really is feasible for me to organize my thoughts and produce a knot of words that might even be mistaken for sentences if taken in the right context. Looking back at the general content of what I've written shows that I jump around a lot and have a few "impassioned" things to say about all manner of topics that I probably have no business spouting off about.
I've been sitting on writing this 100th posting for a couple of weeks. I definitely wanted to mark the occasion, but honestly had no clue what to address or write about other than, "Hey I write a bunch of stupid shit. Congratulate me for making it publicly consumable."
That's utter crap, so I'm going to experiment with some stream of consciousness drivel.
The index finger on my right hand hurts a lot in the joints today. This got me thinking about how many mouse-clicks I've made over the past twenty years and then how inconvenient it would be to not have index fingers.
The Fox and the Hound is thirty years old. Unawares to me, this film represents the transition from Disney's original "nine old men" to a younger generation of animators. It was this movie that caused Don Bluth to quit Disney and go off and form his own studio that put out such gems as "The Secret of NIMH," "Space Ace," and the animated chunks of "Xanadu."
Bamboo Paper for the iPad has been a serious lifesaver. Scraps of paper with random notes scribbled on them have been my method of thought/process organization for the past fifteen years. Being able to "write" notes out on the iPad in a simple way is the second reason I wanted an iPad (the first being an easier way to read comic books).
I recently read that the mere act of recalling a memory alters it. For some reason, this scares the ever-loving crap out of me.
While I have really enjoyed his writing in the past, Chuck Klosterman writing for Grantland makes me want to pluck my eyes out. It's enough to make me read Douglas Coupland. As a good friend of min succinctly put it, "I don't have the energy or patience to read a 4000 word essay on why Klosterman's favorite sports experience was some junior college basketball game 25 years ago." I would have to agree.
I recently decided that french fries, by and large, are a waste of time. That's probably a pretty un-American thing for me to say, but there are a hell of a lot more potato delivery systems that I prefer. Don't get me wrong, there are a couple of places that I think do the fry up pretty damn well, but I would love to have a "salty starch sticks" stamp to "correct" most of the places I've had "fries" in over the past couple of years.
OK, that's probably enough of that. I often have random disjointed thoughts that don't warrant a full blog post, so now I have to decide if I should just "micro blog" (a term I utterly despise) and have a couple of lines of consumable text, or just save them all up for another post like this one. I'll probably end up going with the former since my memory (or lack thereof) will keep me from compiling things easily.
Onward and upward!