I'm a horribly hard person to buy presents for.  First off, I generally buy whatever I get a hankerin' for and nip the whole concept of waiting to receive something totally in the bud. I'm all about the instant gratification. I know, I know, patience is a virtue and all that shit, but I really suck at it.
Since I'm attempting to be all preemptive this week (believe me, it won't last), I thought I'd throw out a few suggestions as to what I would like this year. Almost all of it is pie in the sky, but it really doesn't hurt to put it out there in case it sparks something in someone. These are also in no particular order, but some grouping is involved as my strange logic sees it.  OK, here we go.
1977 Triumph Bonneville Silver Jubilee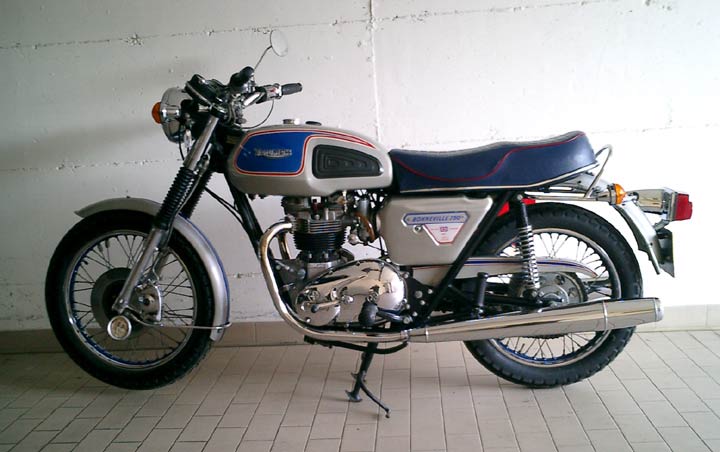 I've wanted this motorcycle for several years. It's probably the single reason I have a motorcycle license (though I do enjoy tooling around town on my Vespa).  This bike is pure badass. I've had the opportunity to purchase two over the past three years, but passed due to stupid things like one being in England and the other being somewhere in Iowa, but I will possess one of these someday. At this point, I'd be happy with just about any model of Triumph Bonneville, but my heart really really lies with the '77 Silver Jubilee.
House Industries/Vanson Leathers Vanson 33 Jacket
This goes right along with the Bonneville.  I've been a huge fan of House Industries for over a decade and have really loved the direction they have taken their typography. This jacket first came out a couple of years ago and I have wanted it ever since. Gotta have the right jacket with the right bike after all.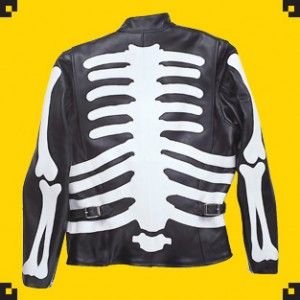 Vanson Model B with Bones Jacket
Long before the Vanson 33 jacket, the old-schooler in me wanted this jacket something fierce. It's got a pre-paunch Jerry Only vibe to it, and I believe it comes with a membership to Cobra Kai. Vanson also makes a set of deerskin leather gloves with skeletal hands on them, but that might be a bit excessive. Besides, I've got knit gloves from Balzac that already have that (of course).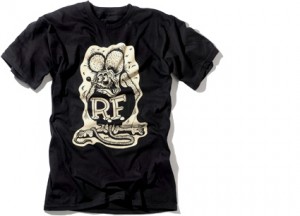 House Industries Rat Fink Shirt
People fall into two categories: they either love Ed "Big Daddy" Roth's Rat Fink, or they hate him. As with much grotesque stuff in the world, I love me some Rat Fink. Much to the chagrin of many (and probably Disney the most), Rat Fink is as much a part of popular culture as Tony the Tiger or Toucan Sam.  Hmm, Rat Fink cereal.  I might be able to get behind that.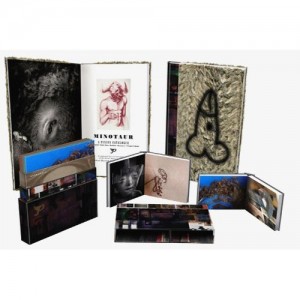 The Pixies, Minotaur (Limited Signed Edition) Box Set
I love the Pixies. Their music holds a prominent position in the soundtrack of my life from high school forward. The Pixies music combined with Vaughn Oliver and Simon Larbalestier's amazing artwork makes for a seriously dangerous combination. I really can't think of many other bands (at least any not with 4AD releases) that have album art that affected me quite the way the Pixies' artwork did and Minotaur just gathers all of that up in a 25+ pound bundle of joy. We are talking 5 CDs, 5 LPs, 6 BluRays, 6 DVDs, two books for about 150 pages of artwork, a giclee print and a poster. To top that all off, this edition is signed by all the Pixies and Vaughn Oliver. The only thing missing is a tour of Fort Apache.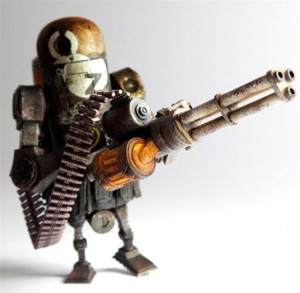 Ashley Wood – World War Robot – Berties
As previously mentioned, I'm a huge sucker for plastic crap and an even larger idiot for comic books. Ashley Wood is a stupidly talented artist from Australia who has been lucky enough to transition some of his cooler works into toys. As part of his World War Robot line (which was an awesome comic in itself), Ashley has teamed up with threeA to release a mess of the robots from the work.  I'm partial to the Berties and the Brambles, but I'd also never turn down a Large Martin. The styling on these little plastic bastards is just amazing and the accessories and articulation are enough to cause even the most exclusive toy collector to drool uncontrollably.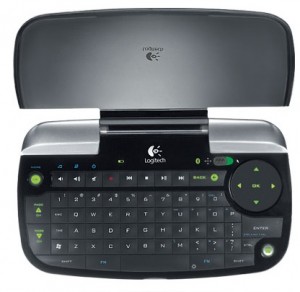 Logitech diNovo Mini
I love my media PC (even though it's really a Mac Mini). Nothing makes watching downloaded movies and television easier than having a computer hooked up to your TV.  The one major pain is the keyboard and mouse.  With my current setup, I've got a Gyromouse and accompanying keyboard that handle the job, but are a pain to coordinate and the keyboard is full size.  This little bluetooth monster (it even has a little lid!) were designed with media PCs in mind. Back-lit in several colors, integrated mouse controls, it even comes with it's own power adapter!  Did I mention I need two of these things?
Fujitsu FLEPia
I love my Kindle. Since I've gotten it, I have been able to tote a book just about everywhere I go. Now that it has a native PDF reader, I might even be able to use it for some sort of work application (don't ask me what quite yet). The one thing the Kindle lacks is a color screen. In fact, almost all ePaper eBook readers don't have color screens. There are a couple with a small color feature that does little more than provide a place to click on to get through to other parts of books, but no standard color screen.  Fujitsu came out with one in Japan called the FLEPia and I want it for one reason: comic books. As I mentioned before, I have a huge comic book habit and a limited amount of time per day to sit down in my inner sanctum to read them. Much as I've done with the Kindle, if I had a way to easily transport my weekly comics electronically (many companies are offering digital downloads of comics nowadays), I'd be caught up. These things aren't really available in the US yet, but that's not stopped me from obtaining tech from those clever Japanese in the past.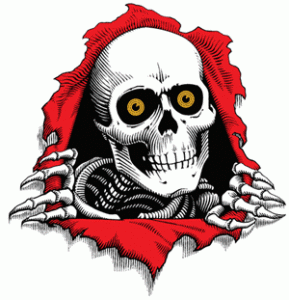 Classic Powell Peralta Skate Decks
Back when I spent all of my time trying to figure out how to get out of homework, read as many comics as possible and consume as much old-school punk as I could get my grubby paws on; I rode a skateboard a lot.  Sure, I had my share of Santa Cruz and Vision decks, but the Powell Peralta ephemera was always what I lusted for. Back then, anything done by Vernon Courtland Johnson (VCJ) was perfect and magical and a lot of those decks still exist out there in pristine condition, and many have been reissued by the reformed Powell Peralta company.  I'll also probably need a new pile of Sk8ology display kits to go along with the decks.
That's about it. I probably should have thought about breaking this into a series of postings that would have allowed me to go into more details on each of these tasty items, but that would have required work. Is it too late to also ask for a Red Ryder BB Gun?